Twister Keyboard Kit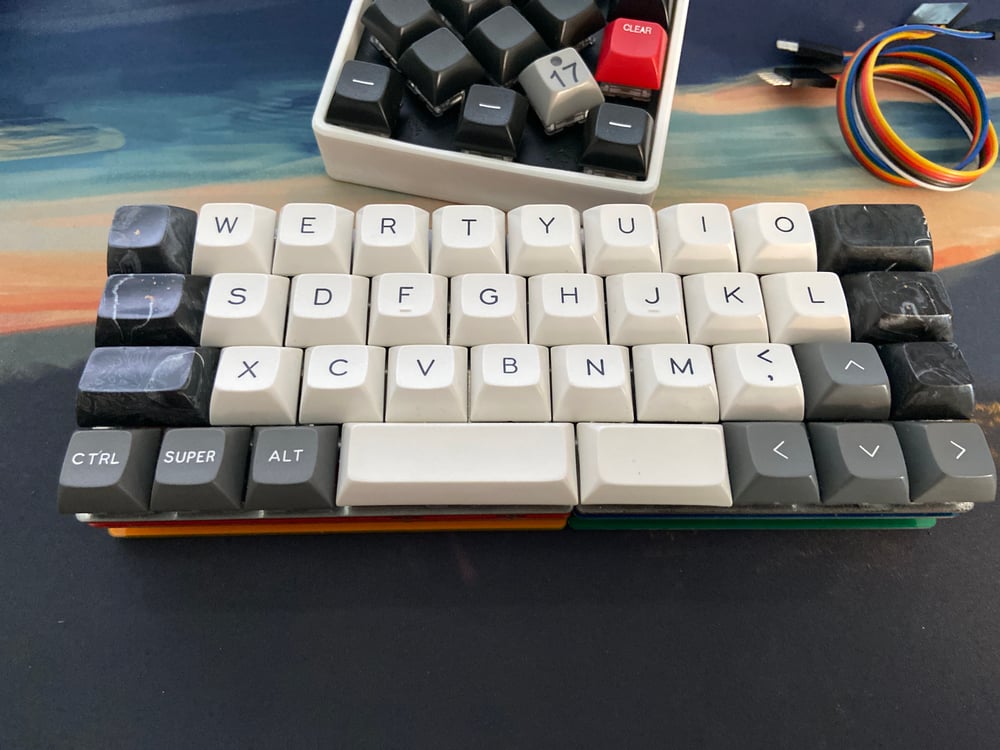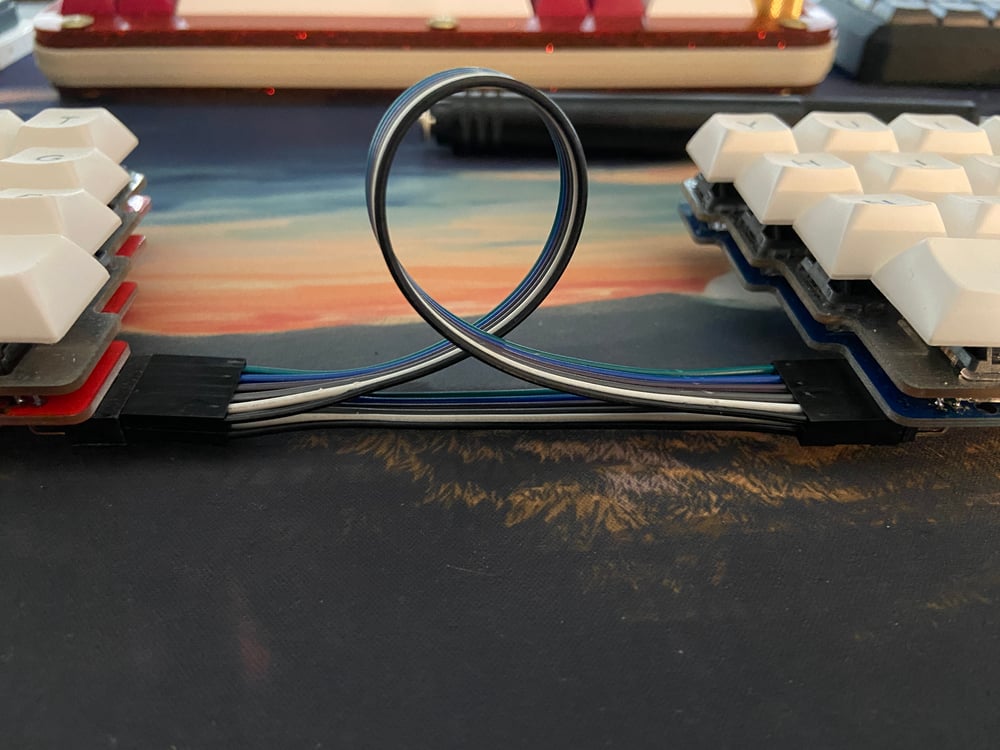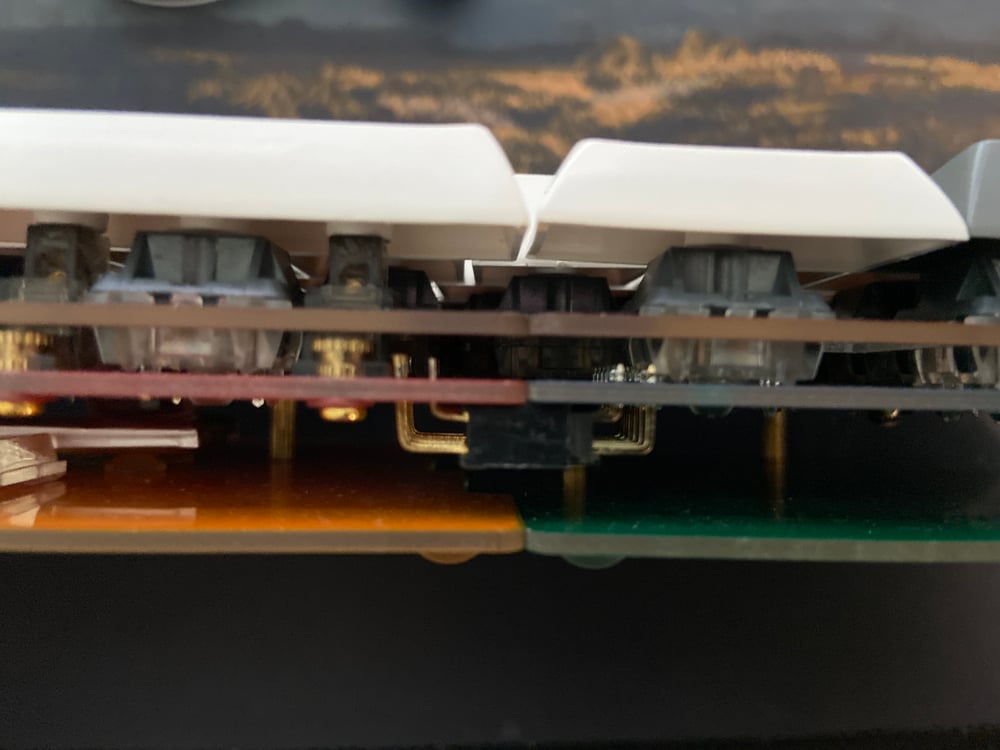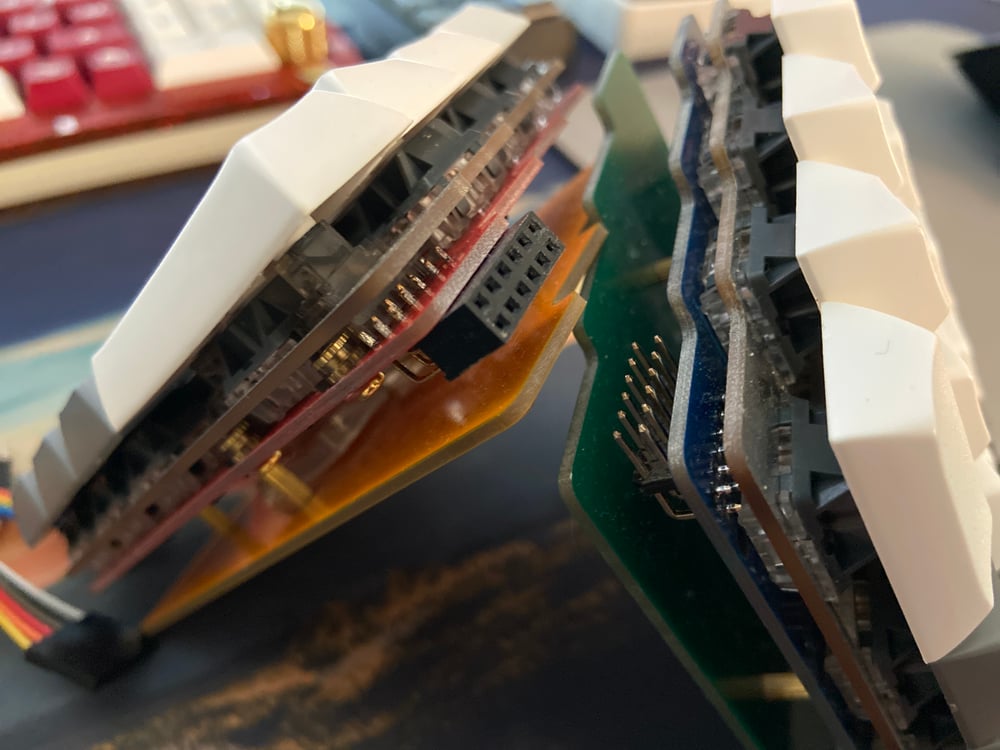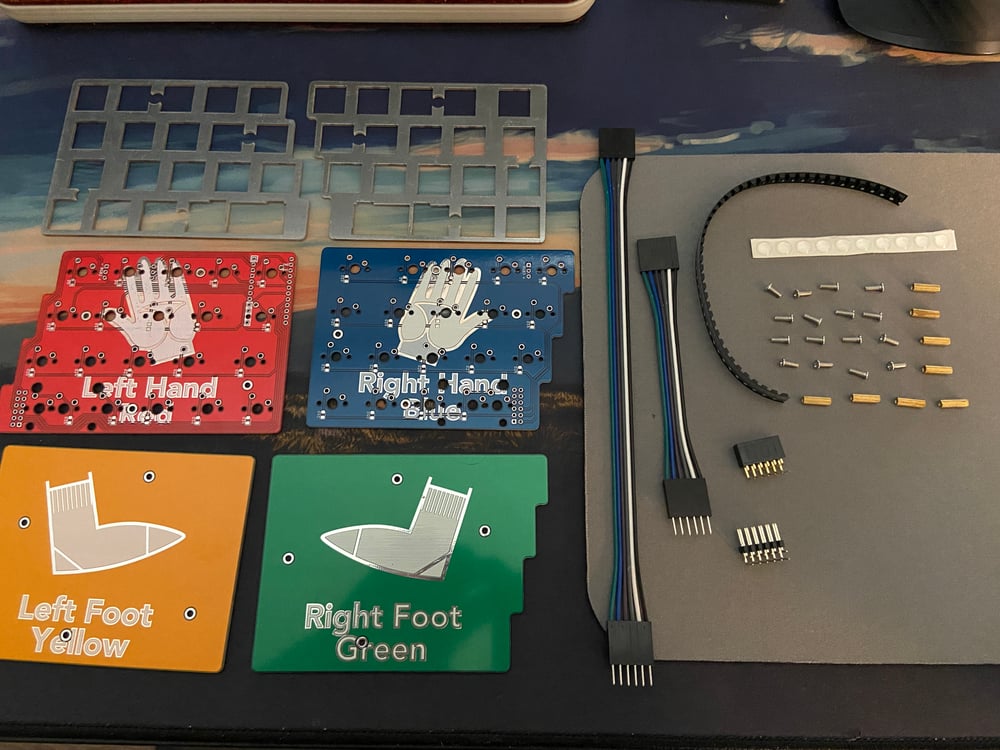 Twister is a 10.5 uniform-stager split keyboard using a pro-micro-compatible microcontroller. The Dupont-style headers that connect the two halves allow for the halves to be connected with any 2x6-pin ribbon cable or butted up against each other.
ARGB header pads are broken out and carried over the ribbon cable as well.
1.75u and 2.75u spacebars are possible on either side.
The KLE of possible layouts is here.
This is a solder-only kit. You will need to solder the included surface-mount diodes.
The required pro-micro-compatible controller is not included.
Both ribbon cables are required for the right half to work.
Included in the Kit:
- 2x PCB halves
- 2x Plate halves
- 2x Base halves
- 40x SOD-123 1n4148 diodes
- 16x M2x6mm steel screws
- 8x M2x10mm brass standoffs
- 1x pair of 2x6P headers (male+female)
- 1x pair of 1x6P ribbon cables (100mm + 200mm)
- 8x bump-on feet
Needed for Build:
- Pro-micro compatible controller
- Headers for controller
- Switches, Keycaps, Stabs
When assembling the controller, the bottom 4 pins of the inside of the microcontroller are not needed. These pins are marked with a white outline on the silkscreen and may be omitted to keep from interfering with the "A" switch. You should cut down one of your headers from 12 pins to 8 pins, leaving you with one 12-pin header, and one 8-pin header.
All diodes point "down", with the indicating line pointing towards the user when assembled.
Pro-Micro Pinout:
        ________
Row5 ->|TX      |-- RAW
RGB  --|        |-- GND
GND  --|        |-- RST
GND  --|        |-- VCC
Col1 --|        |-- Col0
Col4 --|        |-- Row0
Col3 --|        |-- Row2
Col2 --|        |-- Row4
[NC] -X|        |-- Row6
[NC] -X|        |-- Row3
[NC] -X|        |-- Row7
[NC] -X| _______|-- Row1
Layout Left [Row, Col] :
[0,0] [0,1] [0,2] [0,3] [0,4]
 [2,0]  [2,1] [2,2] [2,3] [2,4]
  [4,0]   [4,1] [4,2] [4,3] [4,4]
[6,0] [6,1] [6,2] [6,3]   [6,4]
Layout Right [Row, Col] :
[1,4] [1,3] [1,2] [1,1]   [1,0]
  [3,4] [3,3] [3,2] [3,1]  [3,0]
    [5,4] [5,3] [5,2] [5,1] [5,0]
      [7,3]     [7,2] [7,1] [7,0]