Grouper PCB + Plate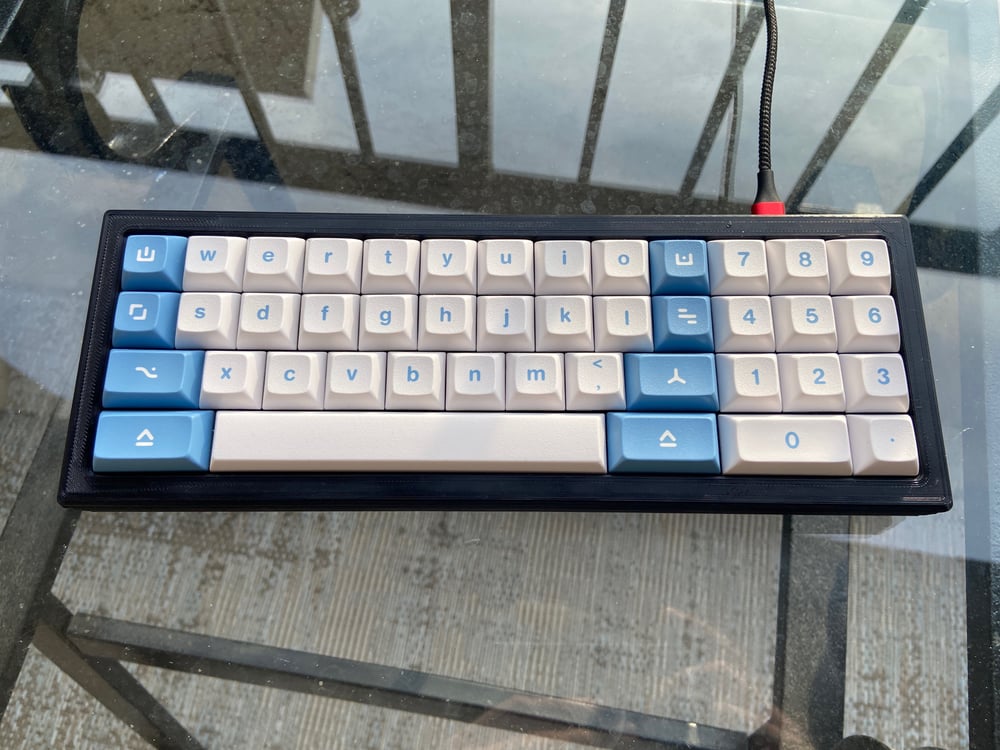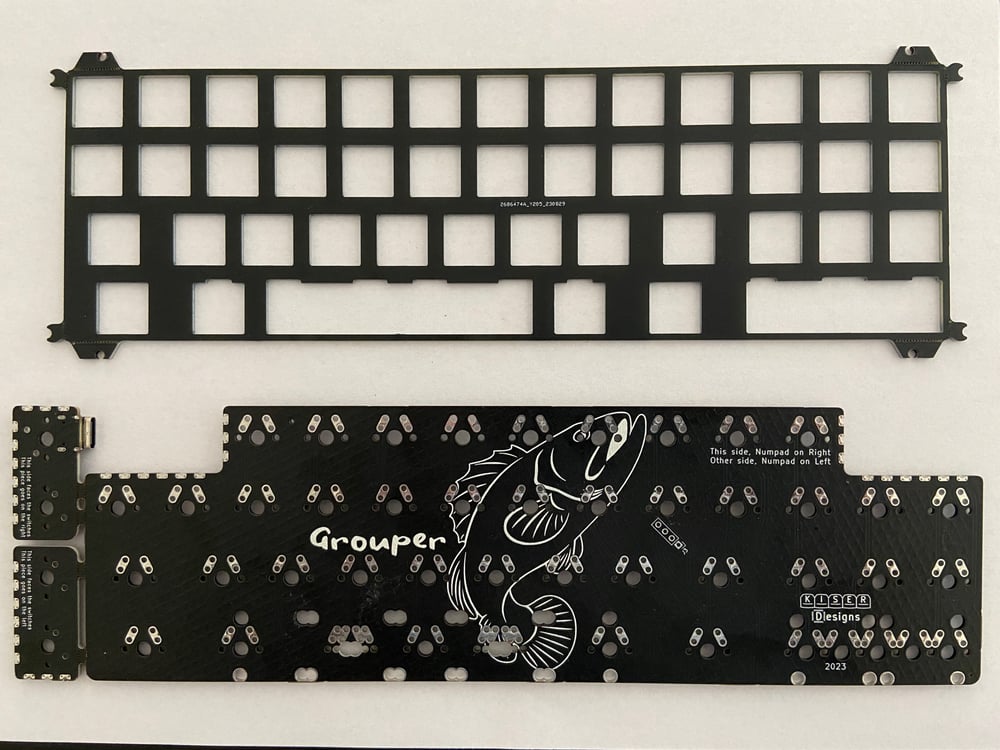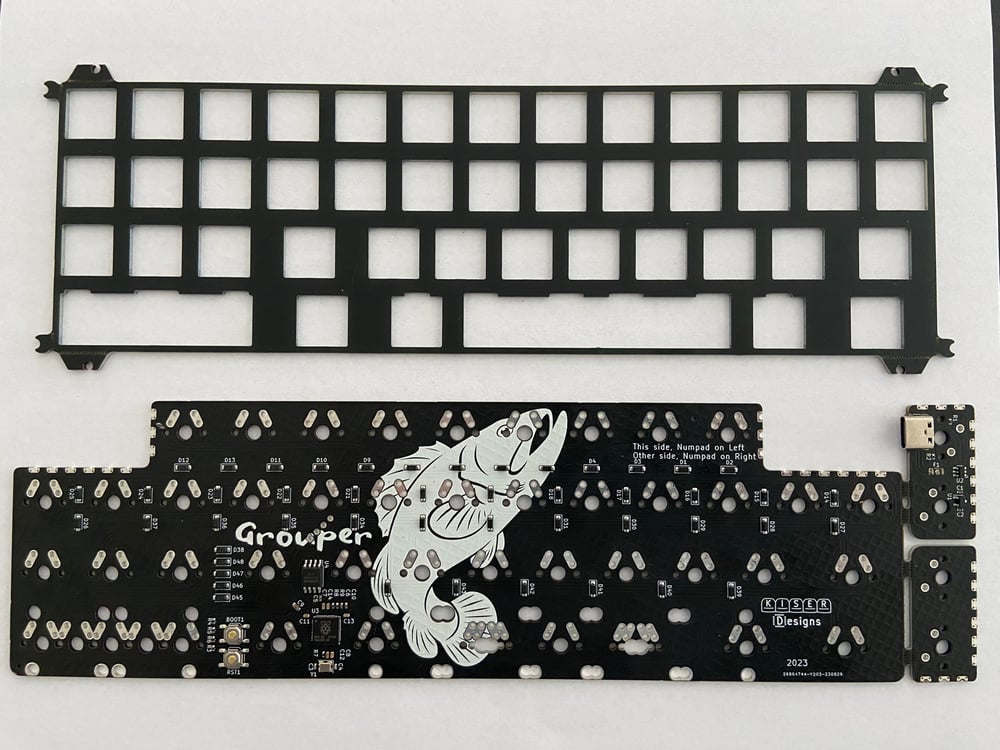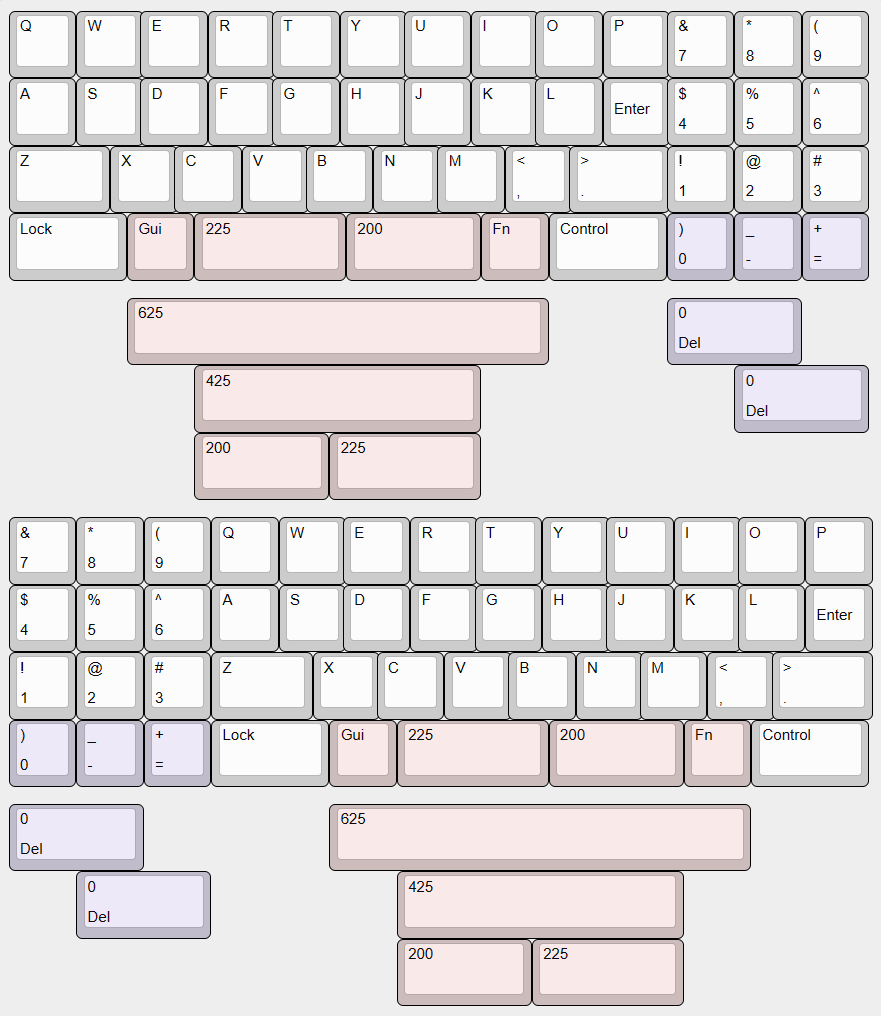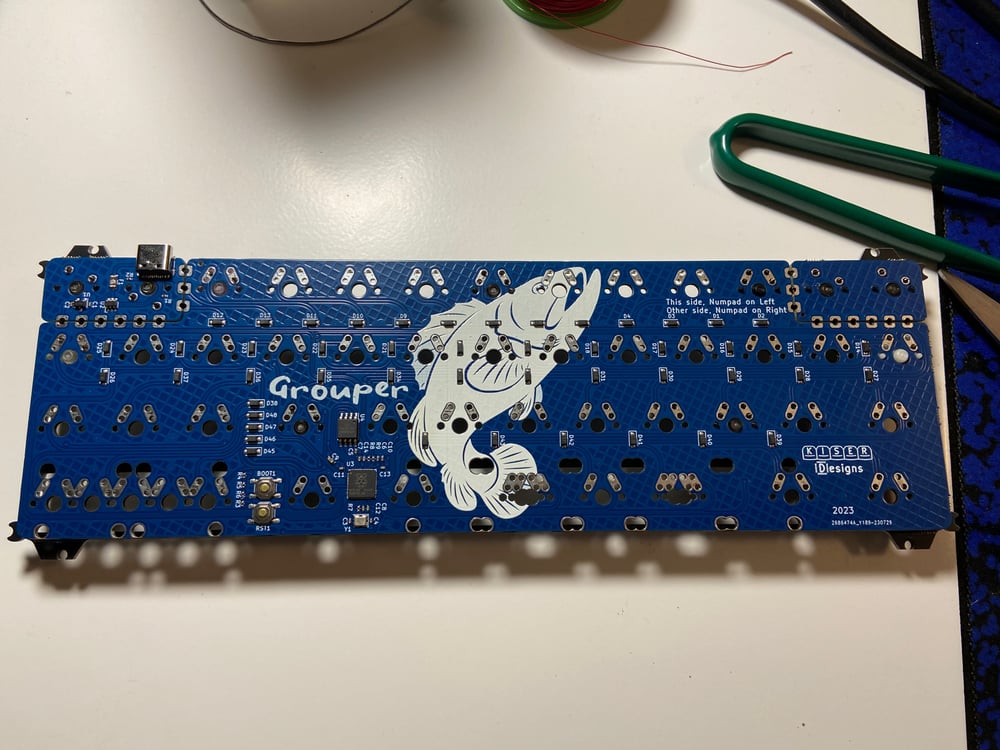 Grouper is a 10u "Alpha"-staggered board + 3u numpad, spaced to fit within 12.75u.
Reversible, so the numpad can be on the left or right! The top left and right corners are soldered separately, allowing for the USB port to be moved to the right side no matter the orientation of the main PCB.
The USB port is located on the right-hand side, making the PCB compatible with Minivan cases (excluding tray-mount).
Included plate can be Hull, Campsite, and Coriander mounted. Just snap off the unused tabs depending on the case!
When removing the unused mounting tabs on the plate, score the perforations with a sharp blade 5x on both sides. Failure to do so will result in the plate snapping where not intended.
Running an RP2040. Pre-flashed with Vial firmware for southpaw numpad. If you want a righty numpad and don't want to mirror your keymap in the Vial GUI, righty firmware can be found here: https://github.com/KiserDesigns/Grouper
When soldering the corners to your desired layout, use the plate and some switches to align the corners correctly.