Monorail FR4 Plates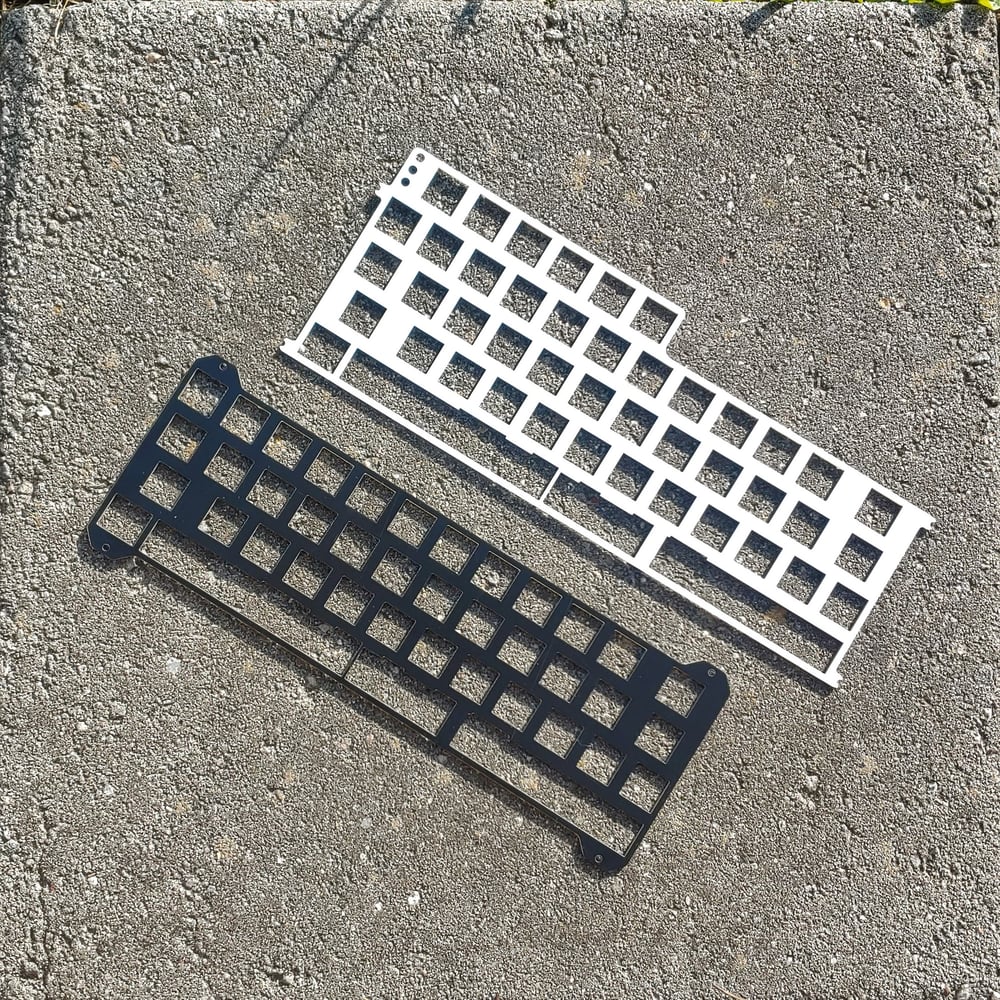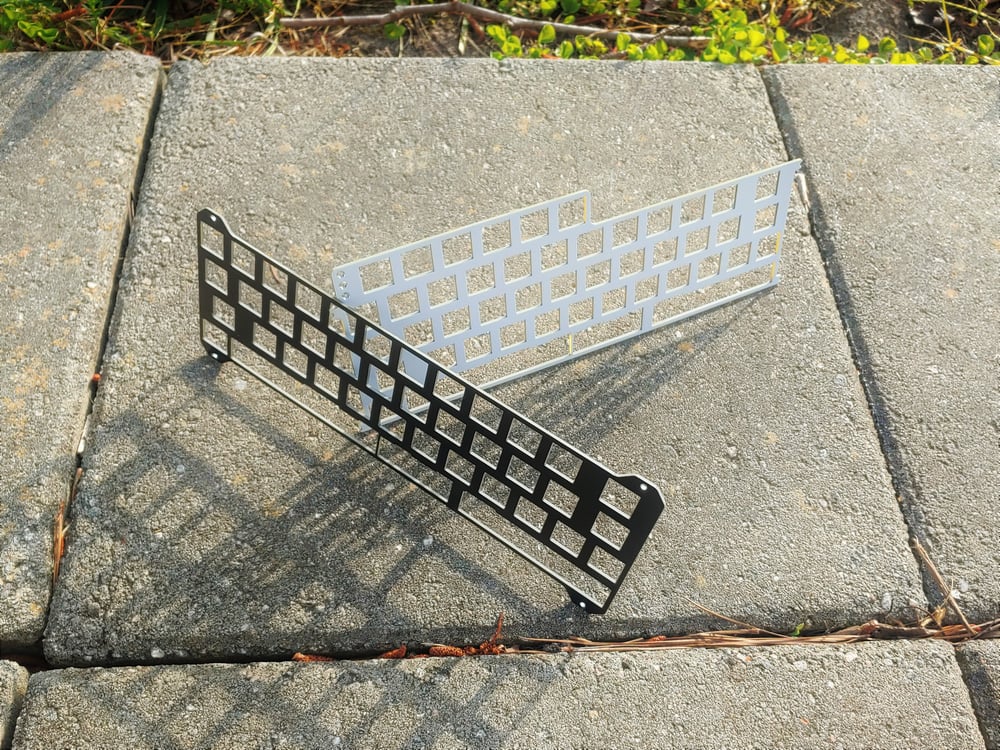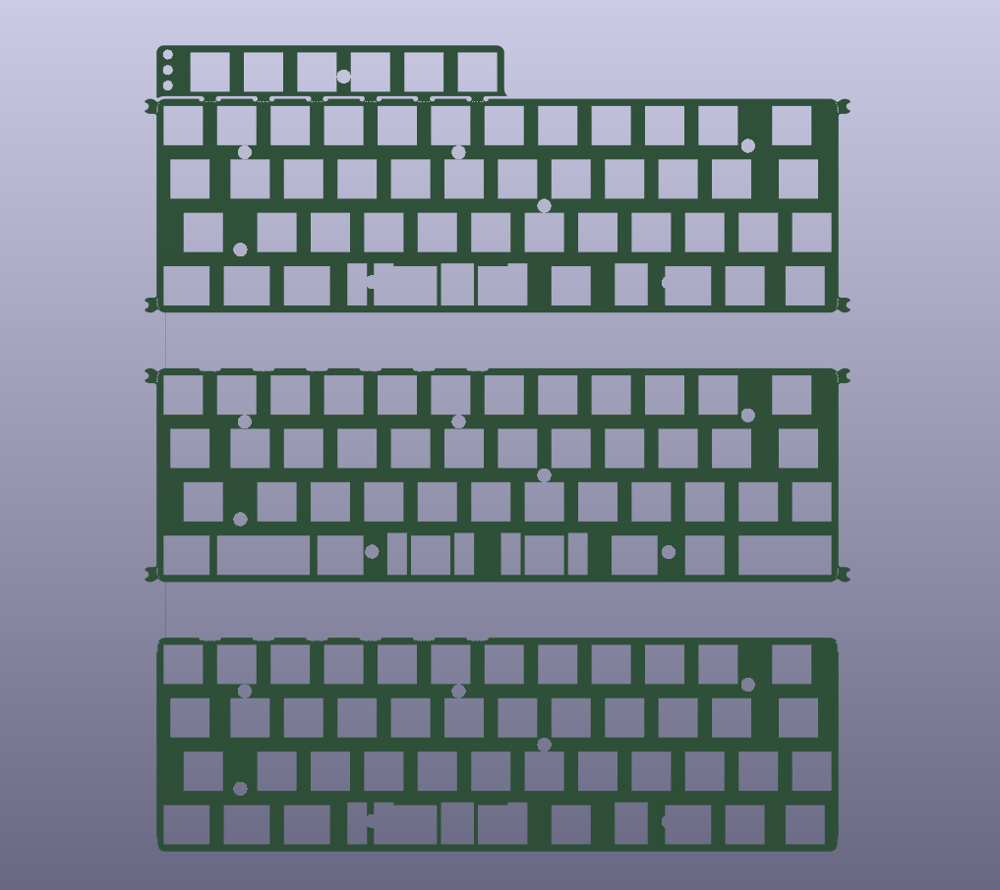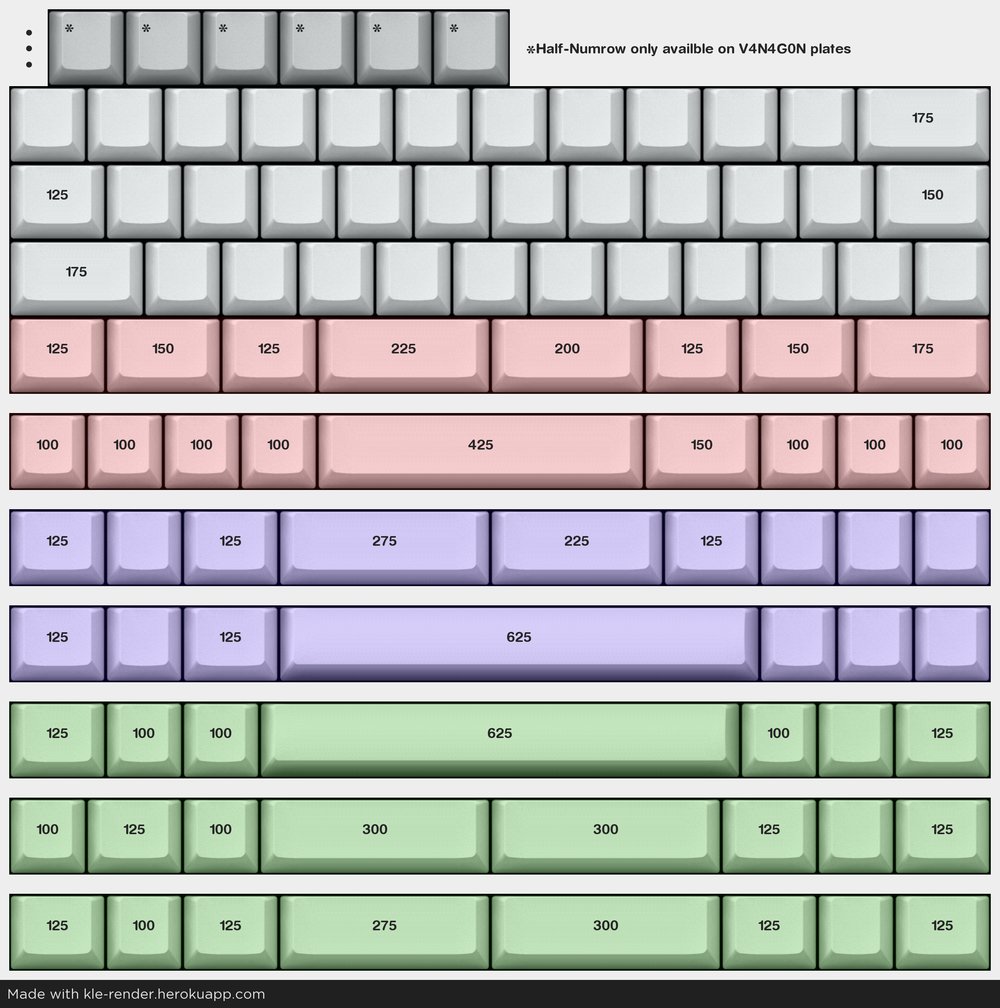 These FR4 plates are for the Monorail PCBs (but also work with other Minivan and V4N4G0N PCBs).
Here is a KLE of the layouts of the plates.
The Hybrid plates (Diesel, Jet, and Steam) (Color: Black) support their respective Monorail layouts, and are compatible with R3 V4N cases, Hull-mount Minivan cases, and Tray-mount Minivan cases. The half-numrow is removable, as well as the Hull mounting points. (The Hybrid plates are green in the render)
The V4N4G0N Universal plate (Color: White) features Hull-mount tabs and plated holes for three 3mm LEDs in the top-left corner. This plate is compatible with the Rev 3.0 V4N4G0N Hull-mount aluminum case (not Rev 1.0 or 2.0) and a variety of 3D printed cases including Vandal.
The Coriander Universal plate (Color: Black) does not include the numrow and is intended for use in Coriander-mount Minivan cases, including Hubris, Barca, Pomelo, Coriander, Carpool, and others.
The Universal plates (V4N4G0N and Coriander) support all Monorail layouts (Diesel, Jet, and Steam).